There are currently three major sugar companies in Brazil that every sugar trader should know <![if !word & !ppt & !excel & !vml]>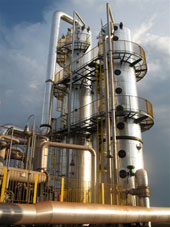 <![endif]>
about. Understanding the lay of the land from a corporate perspective isn't just useful for people looking to invest in the booming market that is the sugar cane industry, it is also advisable for those who are seeking to purchase sugar. The three major companies currently dominating the Brazilian landscape in terms of sugar cane production are Cosan Limited, Sao Martinho, and Acucar Guarani. The largest of these is Cosan Limited, a company which has been heavily invested in the sugar industry for many years, and which continues to grow as a global entity.
Cosan Limited
A major leader in the sugar and alcohol, Cosan was a major player in the invention of VHP sugar, the partially processed raw sugar that made Brazil a star on the world sugar stage. Cosan is the largest sugar company in Brazil, and is in fact a global company with branches in sugar production, ethanol production, and other products. Cosan Limited is traded on the NYSE as CZZ, and the principal operating subsidiary is called Cosan S.A. Industria e Comercio. Over 85% of Cosan Limited is owned by offshore investors, and as such, Cosan is widely regarded as being the easiest point of entry to the Brazilian sugar market from an investment perspective.
Cosan currently operates over twelve mills, three refineries, and an export terminal. With its operations based in the highly fertile Sao Paulo region, Cosan is positioned both figuratively and literally at the heart of the Brazilian sugar industry.
Sao Martinho S.A.
<![if !word & !ppt & !excel & !vml]>
<![endif]>
Sao Martinho is a well established Brazilian company that can trace its roots back as far as 1938. Sao Martinho was initially formed in a series of corporate take overs in which sugar mills were purchased and incorporated into the main corporate structure of Sao Martinho. Prior to 2006, Sao Martinho was known as Companhia Industrial e Agrícola Ometto.
Today, Sao Martinho is one of the largest sugar companies in Brazil. Like the other major companies, it does not solely produce sugar, but also produces sugar ethanol as well as other sugar cane products. Sao Martinho currently has two mills dedicated to sugar and sugar ethanol production. These mills are known as the Iracema Mill and Sao Martinho Mill. The yearly production all of Sao Martinho's mills is massive. In the 2006/2007 period, Sao Martinho crushed over 9.3 million tons of sugar cane and produced over 677,950 tons of sugar. With numbers like these, it is easy to understand why the Sao Martinho mill is regarded as being one of the most efficient and most productive mills in Brazil. In the most recent crushing season, it was estimated that 46.5 tons of sugar cane were crushed every day in this mill. This was down from peak production which occurred in 2004/2005, when 7.1 million tons of sugar cane was crushed in a single season.
In response to global demand for sugar ethanol, Sao Martinho is also building a third mill, Boa Vista, which is to be dedicated exclusively to the production of sugar ethanol. This mill is expected to have a crushing capacity of around 1.7 million tons, and to produce over 94.6 thousand cubic meters in the first season alone.
Sao Martinho can be tracked with this code: SMTO3.SA.
Acucar Guarani S.A.
Fast growing company, Acucar Guarani S.A. is an international company with five sugar milling facilities located in Brazil, and one in Mozambique, Africa. Bringing up the rear of Cosan Limited and Sao Martinho, Acucar Guarani is the second largest producer of sugar in Brazil, and the third largest sugar cane processor. Unlike Sao Martinho, Acucar Guarani's most impressive performances have been in recent seasons. For instance, the 2007/2008 harvest saw this company process over 12.7 million tons of sugar cane.
<![if !word & !ppt & !excel & !vml]>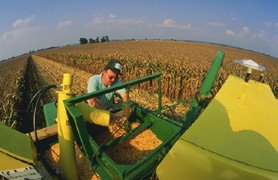 <![endif]>Acucar Guarani has demonstrated an emphasis on staying at the leading edge of technological advances, and is a member of the Sugarcane Technology Center. This association has allowed the company to work with some of the brightest minds in the field, both in Brazil and internationally. The results of this approach are clearly obvious in the recent performances of its mills.

In addition to its impressive performance and growth, Acucar Guarani is also noted for its emphasis on environmental programs which seek to assess and minimize the negative environmental impact of the sugar cane industry, something which has become an increasing concern for Brazilians, environmentalists, and those in the sugar industry alike as sugar cane production has boomed over the past few years.

The controlling shareholder of Acucar Guarani is a French company, Tereos, which is an international agribusiness cooperative, and the fourth largest producer of sugar and sugar ethanol in the world.


Acucar Guarani can be monitored with this code: ACGU3.SA

Where to buy sugar in ship loads?

We source sugar directly from a Brazilian jointly owned commercial enterprise, which is in control of over 200 sugar mills. We also work with individual Brazilian sugar mills. Lastly we also work with several US and EU hedge funds who own Brazilian sugar allocations in large quantities. Because of that, we are able to fill an order of any size, starting with the minimum 12.500 metric tons of sugar to multi million ton orders. Please contact us with your detailed requirements, and we will get back to you with availability and price quotation

<![if !vml]>